PRESSKIT
The Digital Lounge unveils the console versions of Another World
20th Anniversary Edition
The Digital Lounge announced today the upcoming release of the famous action/adventure game Another World™ - 20th Anniversary Edition for Nintendo 3DS™ and Wii U™, Sony PlayStation®3, PlayStation®4 and PlayStation® Vita, and Microsoft Xbox One.
Originally developed for Amiga in 1991 and released on multiple platforms over the years, Another World™ (aka Out Of This World™) has become a major reference for gamers everywhere. More than 20 years later, Eric Chahi's cult title has not aged a bit, as prove its rich gameplay, its immersive environment and its unrivalled art direction! In 2012, Another World™ made its debut in the prestigious MoMA in New York, among the first 14 games selected by the museum for having made gaming history!
Following the game's success on iOS, Android, Blackberry and Ouya (co-published with Dotemu), and Steam (co-published with Focus Home Interactive), Eric Chahi and The Digital Lounge have partnered up with Martial Hesse-Dréville to bring this title to Nintendo 3DS and Wii-U, Sony PlayStation®3, PlayStation®4 and PlayStation® Vita, and Microsoft Xbox One® for the first time.
Thanks to Martial and Eric's work, Another World is back with a Full HD experience and a gameplay adapted to all these platforms.
In this new version, players will have the opportunity to enjoy the original graphics in FULL HD mode with a single click, listen to fully remastered sounds and SFX or to the original CD audio and soundtrack. In addition, for an even greater experience and added challenges, the game will feature three difficulty levels as well as trophies or achievements to unlock.
To celebrate this announcement, we invite the community to watch or rediscover the "making of Another World" video, created in 2006 for the game's 15th Anniversary, on our YouTube channel. English, German, Italian, Spanish, Polish and Russian subtitles are available.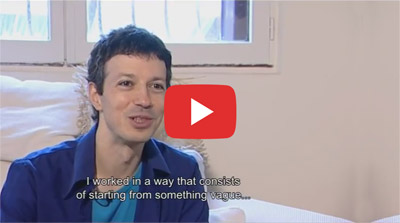 Download the screenshots, artworks
Download the teaser PEGI
Download the teaser ESRB
Download the retro presskit
Visit the official website
Stay tuned for the release of the console version of Another World - 20th Anniversary Edition, and join us on the game's official Facebook page!
About Eric Chahi
Video game creator Eric Chahi has left his mark on the gaming industry by designing titles, which deeply immerse the player in strong emotional content. Internationally acclaimed for titles such as "The Time Travellers," "Heart of Darkness," "From Dust" and above all "Another World", he has created entire worlds, which all bear the undeniable imprint of his personality.
About Martial Hesse-Dréville
Former founder of the Dancing Dots studio, Martial Hesse-Dréville is an engineer and freelance game developer. Specialising in gameplay programming and handheld consoles, he is a perfectionist, who likes nothing better than to fine-tune the details of his projects. Martial is based in Berlin, Germany.
About The Digital Lounge
The Digital Lounge is the sole publisher of Another World - 20th Anniversary Edition. "Publisher 3.0": we build a strong relationship with the game creators to support them with marketing, communication and sales operations worldwide; it is in our DNA. We believe inspiration, business and fun go hand in hand. Our passion for games has no limit, and we make it our mission to connect creators and players.